Mobilna Rekreacja Muzyczna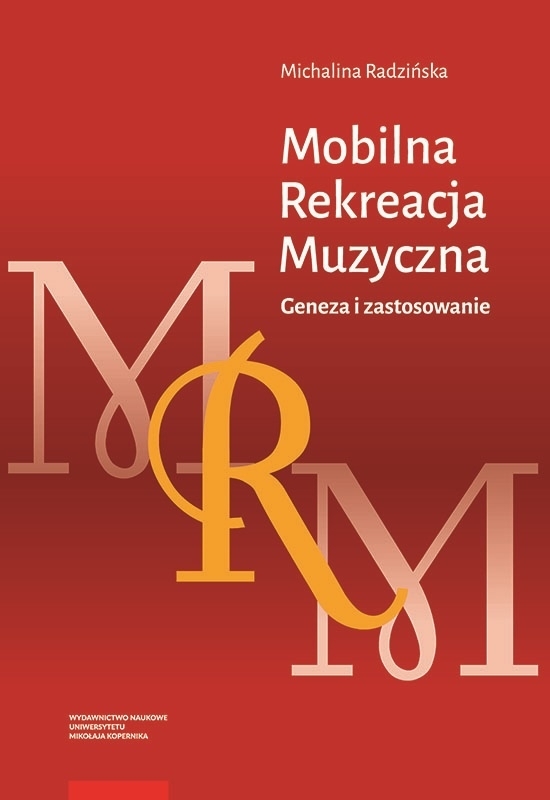 Mobilna Rekreacja Muzyczna. Geneza i zastosowanie
Książka w wersji papierowej jest dostępna w sklepie wydawnictwa UMK oraz w dużych sieciach księgarskich.
W postaci ebooka można ją upolować tutaj.
Jest to interdyscyplinarna publikacja łącząca informacje o profilaktyce i terapii muzycznej z wychowaniem muzycznym na bazie popularnej techniki, jaką jest Mobilna Rekreacja Muzyczna. Dr Michalina Radzińska w przystępny i oryginalny sposób pogłębia wiedzę czytelnika (pedagoga, terapeuty, studenta) zainteresowanego tą starą, ale nadal stosowaną techniką, mającą u podstaw dwa rytmy biologiczne: oddechu i akcji serca człowieka. Zwrócenie na nie uwagi ma szczególną wartość w obecnym czasie.
Rozdziały traktują o muzykoterapii, przydatności techniki oraz o sytuacji, w wyniku której lekarz anestezjolog w 1970 roku zainteresował się wykorzystaniem muzyki w medycynie. Autorka czyni ukłon w stronę antycznego rodowodu muzykoterapii, który podnosił wartości muzyki sacrum wyzwalającej katharsis. Powoduje to głównie muzyka poważna, docierająca do najgłębszych warstw emocjonalnych człowieka. Dodatkowym atutem książki jest fakt, że autorka umożliwia czytelnikowi pogłębienie wiedzy o kompozytorach, których utwory są od lat stosowane podczas zajęć z pacjentami.